Full Vulnerability Scanning
by Ben Brown | 05/03/2022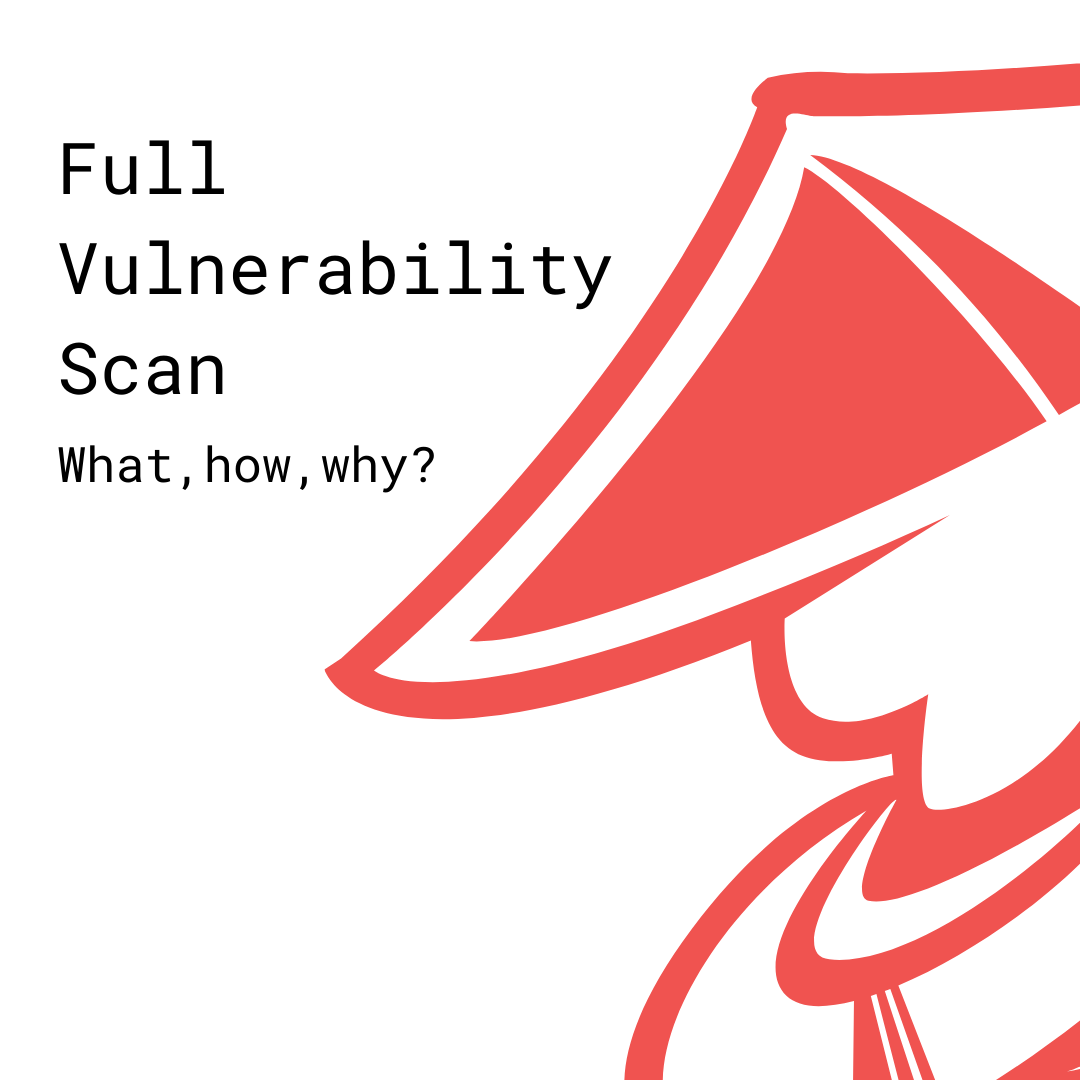 Cybersecurity Full Vulnerability Scans
You know that you can't afford to be complacent about cyber security, but when was the last time you had a full vulnerability scan of your system done? Or, any type of cyber security review? Imagine waking up tomorrow and discovering that you can't access your systems or that there's a ransom note for £250k flashing in your inbox! It's far too easy to think it won't happen to me – cyber crime only happens to others.
The problem is you don't know what you can't see. Undertaking a full vulnerability scan of your systems is one of the best ways to protect your business. Every day, businesses are falling victim to cyber-attacks, and if you aren't doing anything to protect yourself, you could be next. Once you have been attacked it's too late to do anything about it; the damage has been done.
What is a full vulnerability scan?
Vulnerability scans look for possible weaknesses in your systems; exploring both internal and external networks and communications equipment that hackers could take advantage of. By scanning your systems for potential open backdoors for the hacker, the likelihood of an attack is significantly reduced by essentially keeping the door locked.
There are two main types of vulnerability scans, authenticated and unauthenticated. Unauthenticated scans search your security perimeter, looking for ways in whereas authenticated scans using privileged credentials go deeper, exploring your internal networks.
How does it work?
Vulnerability scans will use specialist databases to know vulnerabilities, coding abnormalities and configuration errors that hackers use to get in. These databases are shared across the web and updated daily. When the scan is complete, it spits out a report detailing any issues. These reports are gold to the team charged with maintaining your systems. Essentially taking the needle right out of the haystack.
Outsourcing your full vulnerability scan.
It's standard practice that before you print a brochure, you'd have it proofed for technical accuracy by a colleague to ensure that you haven't made any mistakes. The same is true when it comes to monitoring your security systems. The simple fact is if you try to check your own work you are likely to miss something but missing something a hacker can exploit can lead you down the road to ruin. A fresh set of eyes makes all the difference. This is particularly true when your IT dept (which could be just you) is already burdened with a heavy workload – as all IT departments often are. On top of the daily IT responsibilities, they are expected to maintain the security of their entire business. Being an IT specialist doesn't usually equate to being a cyber security expert, just like a neurosurgeon wouldn't attempt heart surgery!
Get your cyber security in place!
The sad fact is attacks are now commonplace and affect small businesses on a huge scale. All it takes is for an attacker to get in through one of the weak spots, and by the time you have discovered them, it's usually too late to do anything about it. The damage has been done and you're left with a massive headache, huge bill, and a messy clean-up. No business regardless of its size is safe from cyber-attacks. To ensure your business is fully protected you need to conduct regular full vulnerability scans. At Ronin, we have the experience, services, and expertise to help you protect your business. Contact us for more information.