Cyber Security Insurance
by Ben Brown | 07/11/2022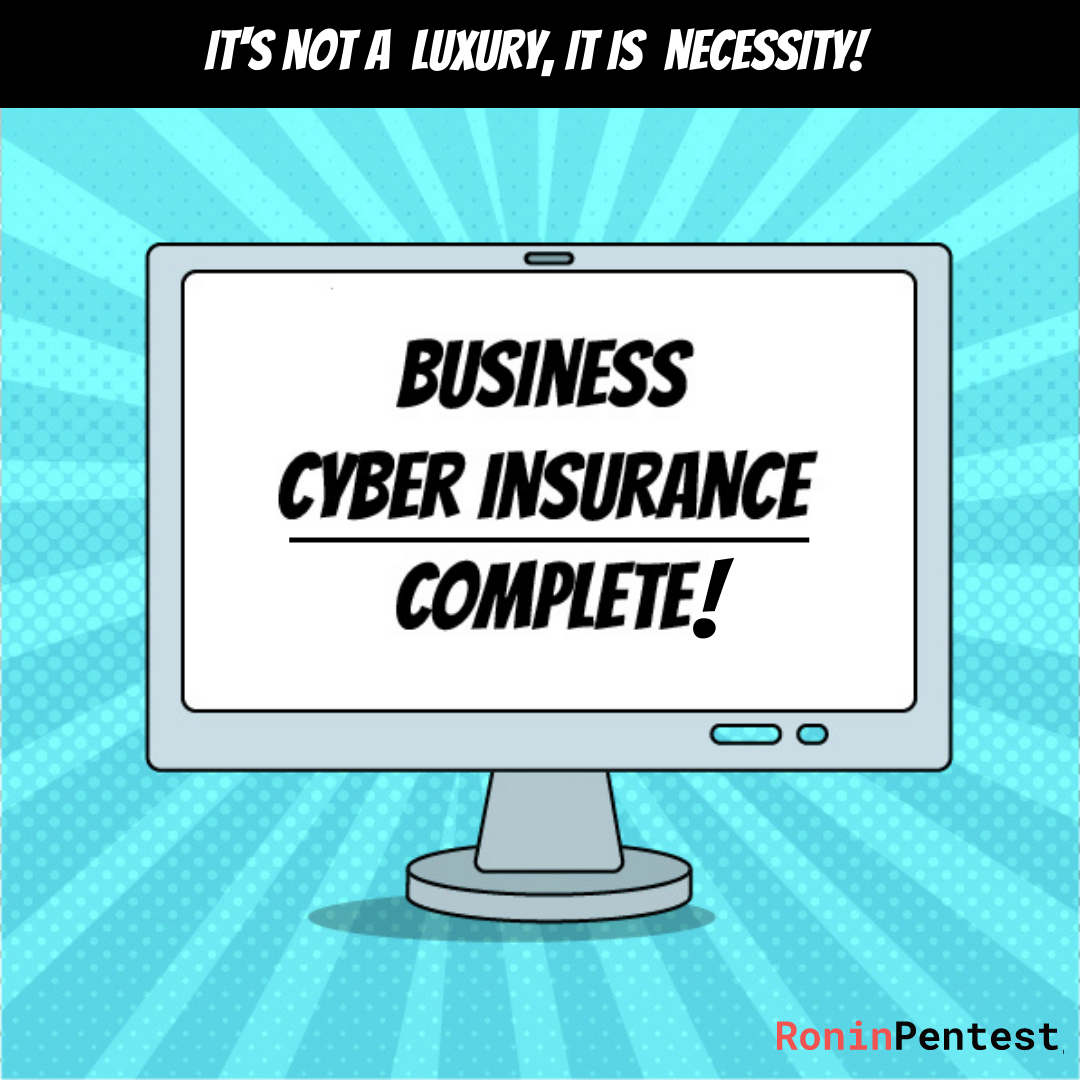 Cyber Security Insurance: Why Every Business Should Have It!
Cyber Security insurance is something that all businesses should have. It's not just a "nice to have" it's something that is absolutely essential in this day and age. We are going to look at what cyber insurance is, what it covers, and why every business should have it. We will also discuss how you can prove your business is cyber aware and compliant with regulations like GDPR.
What is Cyber Security Insurance?
As a business owner, you know that you need business insurance. But what about cyber insurance? This type of policy is becoming increasingly important, as more and more businesses are targeted by cyberattacks. Cyber security insurance helps protect businesses from losses due to cyberattacks. These attacks can include things like data breaches, hacking, and phishing. Cyber insurance can help cover the costs of things like lost data, legal fees, and damage to your reputation. The three main types of Cyber Liability Insurance are first-party, second-party and third-party.
First-Party Cyber Liability Insurance covers the policyholder for direct losses they suffer as a result of a cyber event. This includes things like data loss, business interruption, and recovery costs.
Second-Party Cyber Liability Insurance covers the policyholder for indirect losses they suffer as a result of a cyber event. This includes things like reputation damage and lost customers.
Third-Party Cyber Liability Insurance covers the policyholder for losses they suffer as a result of a cyber event that is not covered by first or second-party insurance. This includes things like defamation, invasion of privacy, and copyright infringement.
Why Should Every Business Have It?
Cyberattacks are becoming increasingly common, and they can be very costly. It only takes one weak link in your security for a hacker to get through. And once they're in, they can do a lot of damage. They could steal sensitive data, hold it ransom, or destroy it altogether. A cyberattack can also disrupt your operations, which can lead to lost customers and revenue. Cyber insurance will help you recover from a cyberattack and get your business back up and running.
What Does Cyber Security Insurance Cover Your Business For?
This is the million-dollar question and unfortunately, there is no one size fits all answer. Every policy differs, and some will cover more than others. Before purchasing cyber insurance it's important that you know what is covered in the policy and what is not. This will give you a better understanding of what you need to be protected against and help you make an informed decision when it comes to choosing the right policy for your business.
Cyber insurance policies can cover a variety of different things, including: Loss of data or information - This can include things like customer data, trade secrets or important company information. Cybercrime - This can cover things like cyber fraud, Denial of Service attacks or even ransomware. System damage - If your systems are damaged as a result of a cyberattack, your insurance policy can help to cover the cost of repairs.
Some examples of specific areas of coverage include:
Data breaches
Cybercrime
Hacking
Denial of service attacks
Malware and viruses
What Is Typically NOT Covered By Cyber Security Insurance?
There are also a number of things which are not typically covered by cyber security insurance policies. These can include: Acts of war or terrorism - This is usually excluded from most insurance policies, so it's important to check the small print before you buy. Employee error - If an employee makes a mistake which leads to a data breach, this will not be covered by your insurance policy. Physical damage - If physical damage is caused to your systems as a result of a cyberattack (for example, if someone breaks into your office and steals your computer), this will not be covered.
What Costs Should Your Policy Cover? A good cyber insurance policy will cover the costs of a cyberattack, including:
The cost of investigating the breach
The cost of restoring lost data
The cost of business interruption
The cost of cyber extortion
The cost of damage to your reputation
The cost of notifying customers of the breach
It's important to check the small print of any policy you're considering taking out to make sure it meets your needs. With every policy, it's essential you read and fully understand all aspects of the policy and make sure you are comfortable with any excess or deductibles.
Specific Cyber Insurance or a Blanket Business Policy?
Many small businesses are unsure if they need a specific cyber insurance policy or if they are covered on their business policy? There is no right or wrong answer to this question, only that it's important to remember that all insurance policies differ so it's essential you take the time to fully understand what would be covered in your business blanket policy regarding cyberattacks. If you find that your current business policy isn't specific enough for your needs, then a specific cyber security insurance policy is the way forward.
How Do You Ensure Your Business Stays Compliant With Its Cyber Security Insurance?
As your business grows it's important to review your cyber security insurance policy to ensure they still fit the needs of your business, especially if you have moved into new areas or started using new technologies. Your policy would have most likely been based around cyber security measures that your business already had in place, therefore, if this changes you need to notify the insurance provider otherwise in the event of an attack your insurance could become invalid.
There are a few things you can do to help make your business more cyber aware and attractive to insurers, such as:
The EU's General Data Protection Regulation (GDPR) require businesses to take steps to protect their customers' data from cyberattacks. If a business is not compliant, it could face hefty fines. If you suffer a data breach and can't prove that you took adequate steps to protect your customers' data, you could be fined up to four percent of your global annual turnover. Cyber security insurance is now a necessity for all businesses, as the number of cyberattacks increases, however, it's not just about protecting your business from the financial repercussions of an attack. It can also provide peace of mind knowing that you have a plan in place should the worst happen. Ensure that your business has the necessary cyber insurance and security policies in place. [Contact us] (https://ronin-pentest.com/contact) for information on the services we offer to keep your business safe from cyberattacks.